In-depth Training on Recovery Coach Competencies, the Neuroscience behind Joyful Recovery plus resetting Family Patterns.
CERTIFIED PROFESSIONAL RECOVERY COACH (CPRC) Program
Receive 80 CEUs from the IAPRC and NAADAC upon completion of the Self-Paced Online Program.
Professional Recovery Coaching provides the Positive Answer to 1) Preventing the Losses of Substance Abuse ahead of time, and 2) Enhancing the Experience of Recovery for people on their journey to wellness.  Professional Recovery Coaches help people reconnect to their own inner capacity, resilience and sense of wellbeing.
You can get started today and build a foundational base of knowledge to hone your skills as a professional coach with this 80-hour program.
Enroll in our Self-Paced Online Program and gain access to engaging and easy to follow Videos, Study Guides, Self-Discovery Worksheets to use with clients, and Certificates of Completion for each course. Upon successful completion of all requirements you will earn an important credential as a Professional Recovery Coach.
HERE'S WHAT YOU'LL LEARN:
Certified Professional Recovery Coach (CPRC) Program - 80 Hours
"Professional Recovery Coaching is based on results.  It empowers people to start their sober life on solid footing. It energizes people in long term recovery from addiction or codependency to discover new levels of satisfaction and purpose in life."
Coaches, counselors, teachers, other helping professionals and even family members will learn the dynamics of a Strengths-Based system for changing addictive behavior including concepts such as Recovery Capital and Whole Life Recovery.
In the Certified Professional Recovery Coach Program (CPRC), you will learn:
Why people become addicted
Leading-edge Brain Research on Averting Relapse
Powerful Approaches for the Coaching Connection
Strengths-Based and Solution Focused Recovery Tools
To lead clients in Guided Self-Change using Motivational Interviewing techniques
The Personal, Professional and Community Competencies needed by Professional Recovery Coaches
Required documentation and current laws that affect Professional Recovery Coaching.
The latest protocols and concepts in Drug, Alcohol and Addiction Recovery

---

---
SHE RECOVERS COACH DESIGNATION:
She Recovers Coaching Philosophy
We are committed to growing the She Recovers community so that more women in or seeking recovery from addictions and related life issues can find hope, health and happiness in their lives. Our initial growth strategy is to collaborate with IAPRC to train women as professional recovery coaches.
The 10 Hour She Recovers Coach Designation (SRCD) module invites newly trained IAPRC coaches to learn and adopt the She Recovers philosophy in a way that will be meaningful for them in their lives and in their coaching practice, while adhering closely to the foundational intentions and guiding principles of She Recovers. In addition – SRCD coach students receive practical instruction and support to get started on setting up their recovery coach practices. As soon as you complete their training as a SRCD graduate you will be invited to join the She Recovers Coach Collaborative where you will be encouraged to practice and lead from within the global community of over 260,000 individuals who are already attracted to the She Recovers movement and approach to recovery.
In the She Recovers Coach Designation module you will learn:
Details about the many different pathways into and through recovery
The difference between coaching, therapy and sponsorship
The importance of supporting women to design personalized approaches to their recovery
The importance of taking a holistic approach to supporting women in recovery (body, mind and spirit)
The importance of taking a strengths-based (not deficit based) approach with your clients
How to think through and decide who your ideal clients will be
How to use social media as an engagement tool to build and grow your practice
How to plan a workshop in your community to introduce yourself as a new recovery coach
How you can play an integral part in the She Recovers movement as it expands in communities across North American and beyond
[1] New SRCD coaches are not authorized to advertise their events as She Recovers events – but as members of the SRCD Coach Collaborative, and upon successful approval of their events by She Recovers, SRCD coaches can request that their coaching events be promoted to the broader She Recovers community.

---
In Neuroscience of Joyful Recovery: The Power of a Joyful Connection, you will learn:
How to establish deep and lasting rapport with your clients
The effects of addiction on the neuroscience of the brain
A language in relation to defining joy and defining shame so your clients better understand their choices
The connection between addiction and trauma
To help your clients identify triggers and cravings that lead to relapse
Quieting exercises you can use with your clients
A structure and checklist to work with your clients in the most effective way
NEUROSCIENCE OF JOYFUL RECOVERY:
The Power of a Joyful Connection
Recent advances in neuroscience are demonstrating the relational nature of the brain, and the essential role that joy plays in healthy development of the infant and adult brain. These advances describe the effects of addiction on the brain as well as the foundational role that joy plays in recovery.
The experience of joy in the context of relationships powerfully shapes the ways in which the brain is organized and structured. Joy provides the foundation the brain needs to learn how to regulate emotions, pain, pleasure and essential neurotransmitters effectively.  Joy is also needed for the brain to develop secure attachments with others throughout life. Joy is the foundation for healthy relationships, emotional regulation and prevention.

---
PROFESSIONAL RECOVERY COACH COMPETENCIES:
Tools & Techniques for Positive Change
Part 1 & Part 2
This Course covers the overall dynamics of Professional Recovery Coaching as a Strengths-Based System for changing addictive behavior.  It defines the field and provides instruction on how to coach using the Whole Life Recovery concept. It provides strategies on how to establish the coaching relationship and what Core Competencies are required for a Professional Recovery Coach.
In Professional Recovery Coach Competencies you will learn:
The skills and competencies of an effective Professional Recovery Coach
The components and delivery style of Strengths-Based Professional Recovery Coaching
The most prevalent barriers to recovery
How to engage clients from a variety of cultural backgrounds
To apply Stages of Change principles and Motivational Interviewing techniques
Solution-focused questioning along with effective feedback and probing
Professional Boundaries, Ethical and Legal Issues
How to work with families of addicted persons

---
In Family Issues in Recovery, you will learn:
The Family Legacy of multigenerational addiction
The critical role of relational (personal) needs in the context of our family of origin
Four major rules of dysfunctional families and how to interact as a supportive coach to families
Seven major roles that make up an intricate coping structure within addicted families and the goal of each role.
Four main categories of characteristics of Adult Children of Alcoholics (ACoAs)
To recognize personal Codependency issues and implications for professional effectiveness
The Codependency Cycle and its relevance in the Recovery Coaching process.
How to use Self Discovery Worksheets to identify Family Issues and Recovery goals.
FAMILY ISSUES IN RECOVERY:
Releasing the Authentic Self
Discover why "Addiction is not a spectator sport; eventually the whole family gets to play." Coaches, counselors, teachers, other helping professionals and even family members will learn to view the family affected by addiction as a whole unit with useless strategies trying to cope with the distress and pain of living with active addiction. Identifying patterns of bonding, boundaries, rules, roles and rituals within the coaching relationship can release tremendous insight and bring hope and healing. People who grew up in alcoholic or addicted homes can become resourceful, contributing adults. Self-Discovery is the key for many people to move from struggling in recovery to thriving. Understanding "where we came from" often holds the promise of positive change and recovered possibilities.
INCLUDED IN YOUR TUITION:
All Training Manuals as downloads
Coaching Tools and Self Discovery Worksheets
Course Study Guides
Coaching Tools on Templates You Can Customize with Your Brand
Access to Coaching and Recovery Experts in monthly forums
80 Hours of Continuing Education Units (CEUs)
Opportunity for 60 Hours of ICF Approved CCE Credits for future use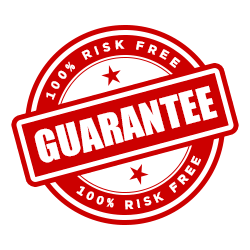 Full Money Back Guarantee: 5 days from date of purchase. The Certified Professional Recovery Coach Program (CPRC) and the She Recovers Coach Designate is nontransferable and non-cancellable after 5 days.