PEER SPECIALISTS TRAINING
| | | |
| --- | --- | --- |
| | Online Training from The NET Training Institute | |
Peer Specialist Veteran and Peer Specialist Fundamentals
Peer Specialist are people who are recovering from mental illness, addiction or trauma to help others find their path to recovery
To meet the growing demand for Peer Specialists across the nation, we have created a full 40 hours of online training.  Now, for the first time, you will have access to affordable, practical, self- paced courses covering all of the major content areas you need to prepare for this rewarding new profession.  All courses apply toward Florida Certification Board 40 hours of required training for Peer Specialist credentials.

This training is for Veterans who are seeking to become a Peer Specialist and who desire the knowledge that will enhance their own understanding and experience. You will be prepared to "stand shoulder to shoulder" and provide support services to other "Vets" receiving mental health, substance abuse, or trauma services in a public or private setting.
Already a Peer Specialist?
Check out our new 35 hour Peer Recovery Essentials Program now available to Compliment your existing Peer Specialist Credential.
Scroll down to read more.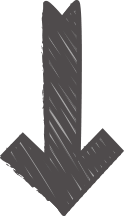 PEER SPECIALIST FUNDAMENTALS
This training is designed to prepare people who are in personal recovery from a mental illness to provide support services to help other adults in their recovery (not designed for supporting families). You will discover powerful resources to equip you to be effective in safely supporting people who are receiving mental health services.
In Peer Recovery Essentials you will gain a practical understanding of the power of Recovery Oriented Systems of Care (ROSC); highlights of Stages of Change; Ethical guidelines for "staying in your own lane" as you work with other professionals; an in depth look at Alcohol and its destructive effects; plus, the leading guide to Street Drugs used by law enforcement and medical personnel.
Essentials is designed for the newcomer or the experienced Peer Support Worker who desires to safely and effectively provide support services to people receiving services for substance use or co-occurring substance and mental disorders in a variety of settings. (IC&RC and NAADAC CEUs also included.)
What is a Peer Specialist?
Click the button to read more about the roles of a Peer Specialist.