Addiction Awareness Facilitator Certification
Break the Silence...
Start With Lunch
Training Addiction & Recovery Professionals Worldwide since 1996
MAKE A DIFFERENCE IN YOUR WORKPLACE OR COMMUNITY
Do you want to reinvent the conversation about Addiction and Recovery in your Community?
Are you prepared to address the topic of Addiction in Your Workplace or Community?
Is there a Culture of Silence regarding the Risks and Costs of Addiction in the Workplace?
Submit the form below to stay informed of our next class dates.
Learn How You Can Guide Safe & Comfortable Workplace & Community Discussions About Addiction
The Missing Piece surrounding Addiction is a Safe and Proactive Conversation. Learn how you can Raise Awareness and have IMMEDIATE & POSITIVE IMPACT.
Substance Misuse costs the US Economy $740 Billion Annually.
Businesses of all sizes bear this cost in lost productivity, absenteeism, turnover, accidents, theft, healthcare, insurance and compliance costs.
More than 70% of illicit users are employed full or part-time.
90% of illicit users don't seek help for their problem—STIGMA is a leading cause & Families suffer!
Addiction is Preventable and Treatable!
For Coaches, Counselors, Wellness & HR Professionals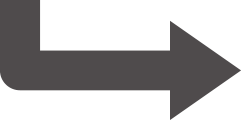 Reinvent the Conversation about Addiction
Optimize Best Practices from Wellness, Prevention & Recovery
Build Resilience, Change Lives, Families, Businesses & Communities through Practical, Engaging & Safe Conversations
Raise Awareness and Break the Silence Caused by Stigma
Become a Certified Facilitator in
ADDICTION
AWARENESS
(CFAA)
Online 5-hour training includes:
• Full Participant Guide and Ready-to-Use Materials
Facilitators also Receive:
• Introductory Membership in iCoachRecovery
• Participation in Closed Facebook Group
• Discounts on Other Certification Programs
5-hour Training Live Online
IAPRC offers Addiction Awareness Certification for Coaches, Counselors, Wellness HR Professionals
Present Engaging Lunch & Learn Presentations in your company/ community!
The 5-hour online Facilitator Certification Training will begin at a later date.
Free Download: The Addiction Curve
Become Aware and Learn to recognize critical milestones along the Addiction Recovery Journey.
Earn an Internationally Recognized Professional Credential
Three Credentials to Change Lives & Advance Your Career:
CFAA - Certified Facilitator in Addiction Awareness

CPRC (Certified Professional Recovery Coach) LEARN MORE

CPC - Certified Professional Coach LEARN MORE
IAPRC - International Association of Professional Recovery Coaches, NAADAC provider #81888, Select CCE's from ICF - International Coach Federation, Canadian Council of Professional Certification, FL Certification Board #22, Florida Board of Licensed Social Workers, Mental Health Counselors, Marriage & Family Therapists #50-27934