Did you know May is National Recommitment Month? This is a time where we're supposed to look back at our New Year's Resolutions and recommit to your goals. However, we challenge you to take this even further than just revisiting resolutions. In light of the resolutions or goals you have, consider where you are at and where you want to be by the end of the year.
Maybe even consider longer term goals as you envision your future. If you have a SMART Goals or a Goals and Actions worksheet – give them a fresh eye and keep them posted in a place you will see them often. Remember SMART Goals are Specific, Measurable, Achievable, Relevant and Time Bound. The more specific your goals and required actions, the better chance you have of achieving them!
Are you a recovery coach?
You can use this idea to help motivate clients that are struggling to stay on the path to freedom. Help them think about where they were and where they want to be.
Do you want to become a recovery coach?
Have you been thinking about becoming a recovery coach, but you haven't taken the steps to get started yet? You can easily do that today! We offer two Premier Educational Certification Programs: Certified Professional Recovery Coach Dual Program (CPRC-Dual 100) and Certified Professional Recovery Coach Program (CPRC 80).
Do you need to recommit to your health?
Too often we get caught up in taking care of others that we forget to take care of ourselves. Recommit today to achieve your health goals: getting better sleep, setting aside time on the calendar to exercise, choosing to eat better, etc.
No matter what they are, this is a great time to recommit to your goals. Get energized to make your dreams a reality. You can do this!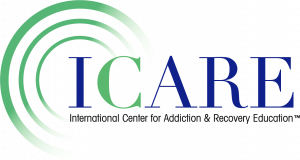 Visit us here for the many ways we help you stay committed!!