FAMILY ISSUES IN RECOVERY
Reclaim Your Life from Family Patterns and Pain

Create Thriving Cycles Beyond Addiction
Have you found it difficult to break free of unhealthy family patterns?
Are you exhausted from the drama in family relationships?
Do you keep repeating the same mistakes in recovery and in relationships?
Do you want to make healthy changes in your life that support personal freedom and intimacy?
Did you know many people in Recovery struggle with these same questions and never find answers? You're not alone. We're here to help you.
LIFE IS TOO SHORT TO REPEAT OLD PATTERNS
Reverse Cycles of Addiction. Stop Repeating the Past.
You were designed for more.
Are YOU looking for ways to help yourself or help others personally or professionally?
Then we have exactly what you need!!! THE KEYS!!
Family Issues in Recovery UNLOCKS the mystery of painful family patterns.
Experience in-depth training on resetting dysfunctional family patterns.
Learn to use tools and templates to help yourself and/or clients resolve limiting beliefs and recurring behavior patterns.
Gain Insight into families shaped by alcohol and drug use, trauma, codependency and dynamics that give rise to adult children of alcoholics (ACOA).
Gain insight into your own multigenerational family legacy.
3 Rules You Must Break to Get Free of the Pain of the Past
In this FREE e-Book, you will learn:
Why negative relational cycles repeat themselves
3 Rules Addicted and Codependent family members learn to survive but not thrive
How to break those rules and cultivate fulfilling relationships

Tools and Templates for Personal & Clinical Use

Powerful Methods to Unlock Family Systems

De-Coding Codependent Dynamics Personally & Professionally
We created Family Issues in Recovery for:
Counselors, Coaches, helping professionals
family members with an addicted or troubled loved one
people who grew up in the chaos of addiction
people in Recovery and Peer Recovery Supporters
| | | |
| --- | --- | --- |
| | Grab the KEYS to RECLAIM Your Life and Help Others | |
Use the Enrollment Button to Claim The KEYS

Select Your Preferred Payment Plan

Begin your transformational online learning today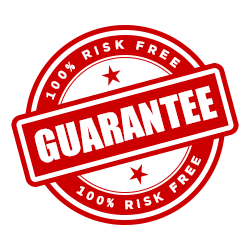 Full Money Back Guarantee: 3 days from date of purchase. The Family Issues in Recovery Program is nontransferable and non-cancellable after three days.