"What you do in your life is History…
But what you put into motion becomes your Legacy."  Paul Cole
In-depth Training on Resetting Family Patterns
Created for Professional Coaches, Counselors, Therapists and all others in career transition who want to:
Be Confident inviting clients to explore common limiting patterns related to addiction that arise in many relationships - from families and friendships to career and romance.
Save Time and Energy gathering books/ resources needed to create effective integrated materials to support people ready to step outside of negative family of origin mindsets.
Use a Proven Flexible System designed to help people experience and apply the most useful knowledge and skills in their next steps toward personal transformation.
Help People Create a Positive Lasting Legacy for themselves and their families regardless of how addiction has touched their lives.
Every day thousands of people struggle with barriers and blocks stemming from deeply engrained patterns that developed in their family of origin. Helping professionals as well as their clients are often unaware of the subconscious messages that shape their views and beliefs about themselves.
Family Issues in Recovery takes the blinders off and provides tools to identify and help clients resolve limiting beliefs and behavior patterns. Insight is given into the alcoholic, the codependent, the adult child of alcoholics (ACOA), and families-of-origin touched by addiction. This program provides specific ways family patterns manifest in limiting beliefs or behaviors for clients in the present.
You can get started today and Create a Lasting Family Legacy of Care and Goodwill for yourself and the people you serve.
Best of all, our students tell us how deeply this course impacts them personally. 
"Many aha moments! I finally understand the crazy dynamics between the kids in our family... we all played our parts to keep the system going.... even to our own detriment…"
"I can see ways to apply these lessons to my own family now."
"I can intentionally create a healthy loving legacy in spite of addiction."
FAMILY ISSUES IN RECOVERY: RELEASING THE AUTHENTIC SELF
Self-Paced Online Program
Professional Recovery Coaching (PRC) provides the Positive Answer to Preventing the Losses of Substance Abuse by helping people reconnect to their own inner capacity, resilience and sense of wellbeing.
You can get started today and Create a Lasting Family Legacy of Care and Goodwill for yourself and the people you serve.
Enroll in our Self-Paced Online Program and gain access to engaging and easy to follow Videos, Study Guides, Self-Discovery Worksheets and a Personalized Certificate of Completion.
HERE'S WHAT YOU WILL LEARN:

FAMILY ISSUES IN RECOVERY
Discover why "Addiction is not a spectator sport; eventually the whole family gets to play."
Coaches, counselors, teachers, other helping professionals and even family members will learn to view the family affected by addiction as a whole unit with useless strategies trying to cope with the distress and pain of living with active addiction. Identifying patterns of bonding, boundaries, rules, roles and rituals within the coaching relationship can release tremendous insight and bring hope and healing. People who grew up in alcoholic or addicted homes can become resourceful, contributing adults. Self-Discovery is the key for many people to move from struggling in recovery to thriving. Understanding "where we came from" often holds the promise of positive change and recovered possibilities.
In Family Issues in Recovery, you will learn:
The Family Legacy of multigenerational addiction
The critical role of relational (personal) needs in the context of our family of origin
Four major rules of dysfunctional families and how to interact as a supportive coach to families
Seven major roles that make up an intricate coping structure within addicted families and the goal of each role.
Four main categories of characteristics of Adult Children of Alcoholics (ACoAs)
To recognize personal Codependency issues and implications for professional effectiveness
The Codependency Cycle and its relevance in the Recovery Coaching process.
How to use Self Discovery Worksheets to identify Family Issues and Recovery goals.
Included with your tuition:
All Training Manuals as downloads
Coaching Tools and Self Discovery Worksheets
Course Study Guides
Coaching Tools on Templates You Can Customize with Your Brand
Free Membership in iCoachRecovery for six months ($120 value)
Access to Coaching and Recovery Experts in monthly forums
20 Hours of Continuing Education Units (CEUs)
Family Issues in Recovery: Releasing the Authentic Self
You will Receive 20 Hours of Self-Paced Online Training for Only $549
Act Now before Price Increase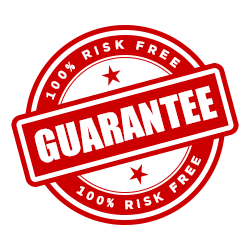 Full Money Back Guarantee: 3 days from date of purchase. The Family Issues in Recovery Program is nontransferable and non-cancellable after three days.