CERTIFIED PROFESSIONAL RECOVERY COACH (CPRC)
Earn this credential based on in-depth Training on Recovery Coach Competencies, the Neuroscience behind Joyful Recovery and Family Issues in Recovery.

Expanded Live Skills Practice Package Included - Conducted in English.
Are you ready to use your experience and skills to help people change their negative coping behaviors that can lead to addiction or to relapse?
Do you want to leave the 'red tape' behind with a simple straightforward business in an emerging Specialty for Professional Coaches?
Did you know Professional Recovery Coaches can offer group coaching to increase their own earning potential while lowering the cost for their clients?
Our CPRC Program is created for Professional Coaches and others with Coaching skills seeking a Specialty in Addiction Recovery, including Counselors, Therapists, and Managers who want to serve a growing client base and:
Be Confident

working with clients who may have addictive or codependent behaviors.

Be Trained

in Professional Coach Competencies and Best Practices.

Meet High Standards

with blended training eligible for ICF CCE's /Continuing Coach Education Hours (for ACC or PCC Portfolio Path)

Save Time and Energy

gathering books/ resources needed to create effective integrated materials to support people ready to step outside of negative family of origin mindsets.

Use a Proven Flexible System

designed to help people experience and apply the most useful knowledge and skills in their next steps toward personal transformation.

Help People

achieve their life's goals and dreams while also thriving in sobriety.
NO Stigma associated with Professional Recovery Coaching related to use of alcohol or drugs. Focus is on Personal Strengths, Resiliency and Values.
Certified Professional Recovery Coach Training is a program made up of 9 Modules:
Neuroscience of Joyful Recovery
Learn the effects of addiction on the brain and discover the foundational role that joy plays in recovery and how lasting, joyful connections are vital to the recovery process. READ MORE
Roots of Addiction: Learn how people use psychoactive drugs and behaviors to change their mood and to alter their state of consciousness. Learn about the brain's chemical processes and ways to overcome craving. READ MORE
Alcohol Effects: Learn about the physiology of Absorption, Distribution, and Metabolism of Alcohol and the concept of Blood Alcohol Level. Understand the role of tolerance and withdrawal in the development of alcoholism. READ MORE
Professional Recovery Coach Competencies Part 1
Learn the role of the Professional Recovery Coach along with the desired skills, traits and competencies needed for success in the coaching relationship. READ MORE
Professional Recovery Coach Competencies Part 2
Learn tools for eliciting client motivation and helping clients to correct discrepancies in their thinking and beliefs. These modules also cover special issues in working with families as well as ethical issues that are commonly addressed in Professional Recovery Coaching. READ MORE
Live Skills Practice Sessions (Online 20 Weeks - Conducted in English)
14 Weeks of Live Skills Practice based on Professional Recovery Coach (PRC) Competencies Part 1 & 2 plus 6 Weeks of Live Skills Practice based on the Family Issues in Recovery (FIR) Course. You will practice your new Coaching skills in a dynamic interactive online platform under the direction of a Master Professional Recovery Coach.
You will develop your Coaching Confidence in a relaxed and supportive atmosphere as you and your fellow students put your knowledge, tools and templates into practice. READ MORE
Family Issues in Recovery: Releasing the Authentic Self
Takes the blinders off and provides tools to identify and help clients resolve limiting beliefs and behavior patterns. Insight is given into the alcoholic, the codependent, the adult child of alcoholics (ACOA), and families-of-origin touched by addiction. This module includes practical ways to help clients to reset family patterns and current challenges. READ MORE
"What I liked most about it is the Neuroscience course because it helps clients to know the physiology behind their addiction and not that it is a character weakness" M.J. Colorado, US
"This is a comprehensive program that equips coaches to not only help someone with their recovery plan, but takes a positive approach in celebrating the milestones along the way in their recovery work and using them to motivate them further."  ~ D.H., Tennessee, US
Self-Paced Online Training & Live Skills Practice
CERTIFIED PROFESSIONAL RECOVERY COACH (CPRC) Program
Certified Professional Recovery Coaches (CPRC) provide the Positive Answer to 1) Preventing the Losses of Substance Use Disorders ahead of time, and 2) Enhancing the Experience of Recovery for people on their journey to wellness.  Professional Recovery Coaches help people reconnect to their own inner capacity, resilience and sense of wellbeing.
You can get started today and build a foundational base of knowledge to hone your skills as a Professional Recovery Coach with this all-inclusive program.
Enroll in our blended learning program of:
Self-Paced Study - gain access to engaging and easy to follow Videos, Study Guides, Self-Discovery Worksheets to use with clients, and Certificates of Completion for each course.
Live Online Practice – practice and improve your coaching skills with other coaching students under the guidance of of a master coach.
Upon successful completion of all requirements you will earn an important credential as a Certified Professional Recovery Coach (CPRC)
Receive CEUs and CCEs upon completion of this Self-Paced Online Program with Live Skills Practice.
Self-Paced with Live Skills Practice - 9 Modules $4497
HERE'S WHAT YOU'LL LEARN:
Certified Professional Recovery Coach (CPRC) Program
"Professional Recovery Coaching is based on results.  It empowers people to start their sober life on solid footing. It energizes people in long term recovery from addiction or codependency to discover new levels of satisfaction and purpose in life."
Coaches, counselors, teachers, other helping professionals and even family members will learn the dynamics of a Strengths-Based system for changing addictive behavior including concepts such as Recovery Capital and Whole Life Recovery.
In the Certified Professional Recovery Coach Program (CPRC), you will learn:
Why people become addicted
Leading-edge Brain Research on Averting Relapse
Powerful Approaches for the Coaching Connection
Strengths-Based and Solution Focused Recovery Tools
To lead clients in Guided Self-Change using Motivational Interviewing techniques
The Personal, Professional and Community Competencies needed by Professional Recovery Coaches
Required documentation and current laws that affect Professional Recovery Coaching.
The latest protocols and concepts in Drug, Alcohol and Addiction Recovery
Self-Paced Online Training & Live Skills Practice
YOU CAN GET STARTED IN YOUR NEW
LIFE CHANGING CAREER
INCLUDED IN YOUR TUITION:
All Training Manuals as downloads
Coaching Tools and Self Discovery Worksheets
Course Study Guides
Introductory Membership in iCoachRecovery Community for 18 months*
Member Access to Coaching and Recovery Experts in monthly forums
20 weeks of Live Skills Practice Sessions
100+ CEUs/ Continuing Education Units IAPRC and NAADAC
60 ICF CCEs/ Continuing Coach Education Available
*Continued access to our member site, course content and other benefits requires ongoing Professional Membership. Professional Membership is also required for bi-annual credential renewal. This Membership will engage automatically after the Introductory Membership period for $16.95 per month.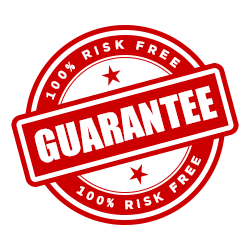 OUR RISK-FREE GUARANTEE TO YOU...
Full Money Back Guarantee: 5 days from date of purchase. The Certified Professional Recovery Coach Program (CPRC) is nontransferable and non-cancellable after 5 days.
Addiction Recovery Coaching, Addiction Recovery Training, Become a Recovery Coach, Career Change, New Career, Recovery Coach Certification, Recovery Coach Program, Recovery Coach Training, Recovery Coaching