Helping Women Lead Authentic Lives in Recovery
SHE RECOVERS is currently the largest online platform available to women seeking recovery, new to recovery, or in long term recovery but looking to more fully realize their potential. Building a strong recovery coach community is one of the major components of the SHE RECOVERS growth strategy.
| | | |
| --- | --- | --- |
| | SHE RECOVERS Coach Designation Program (SRCD) | |
The SHE RECOVERS Coach Designation Program (SRCD) is a self-paced online training program designed specifically for women who want to coach other women in or seeking recovery. You can earn the SHE RECOVERS Coach Designation (SRCD) by completing the 10 Hour SHE RECOVERS Coach Designation Module after earning the IAPRC coach credentials.
The purpose of the 10 Hour SHE RECOVERS Course Designation Module is to:
1

Provide

Recovery Coaches and other qualified professionals with a solid foundation in and clear understanding of the SHE RECOVERS philosophy and approach to recovery through an in-depth introduction to the SHE RECOVERS Intentions and Guiding Principles.

2

Encourage

and support SHE RECOVERS Coach Designates to contemplate and then adopt the SHE RECOVERS Intentions and Guiding Principles in a way that is personalized and meaningful for them both as individuals and in their Coaching practice.

3

Support

SHE RECOVERS Coach Designates to develop an implementation plan for launching their Coaching business.
The Sobriety Zone and Addiction Curve
Our Professional Recovery Coach programs train coaches on how to spot underlying attitudes and behaviors that signal when clients may be in the "warning" or "crucial" zones in the addiction curve, and help clients recognize their options in creating a new future.
Download the Addiction Curve below or Read More
The Sobriety Zone and Addiction Curve
Free full color, printable PDF Download
We are strong and courageous women, and we do recover.
Upon completion of your SHE RECOVERS Coach Designation program, you will be invited to join the SHE RECOVERS Coach Collaborative (SRCC), a network of She SHE RECOVERS coaches available to support and mentor you as you launch and build your career. In addition to receiving this valuable support, as a SHE RECOVERS Coach Designate you will be promoted on the SHE RECOVERS Website under the Hire a Recovery Coach page. As a member of the Coach Collaborative, you will also receive guidance about how to network and market yourself within the SHE RECOVERS community, as well as within your own local communities.
Download our FREE E-Book "10 Reasons Why" Becoming a Certified Professional Recovery Coach May Be the Best Career Move of Your Life!
Learn how to use your existing skills and expertise to help others build a new life after addiction.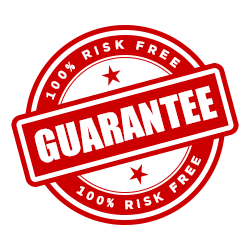 Full Money Back Guarantee: 5 days from date of purchase. The SHE RECOVERS Coach Designate is nontransferable and non-cancellable after 5 days.