Discover the Possibilities of a Career in
Recovery & Life Coaching
Training and Certification Programs Created for Counselors, Therapists, Professional Coaches and all Others seeking a Specialty in Addiction Recovery Life Coaching
Do you lack the credentials you need for credibility to do the work you're called to do?
Is it time for you to build an economic advantage for yourself and your family by getting in on the ground floor of an important Coaching Specialty?
Do you want to leave a legacy and make the world a better place by ending stigma and helping people impacted by addiction?
Are you ready to invest in yourself by engaging in a transformational program that provides all the tools and training you need to make a difference in the lives of others through coaching?
Book a Discovery Session with one of our Recovery Coach Training Advisors today
($29 value offered free of charge)
Gain Recovery and Life Coach Credentials
Life Coaching is about freedom, the future, and a fresh perspective.
Recovery is often about past struggles and old stories.
When you combine Life Coaching with Recovery, you're having a conversation about possibilities.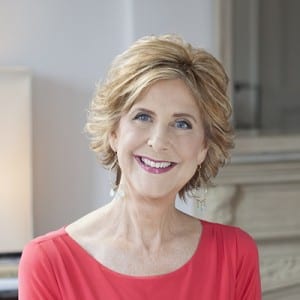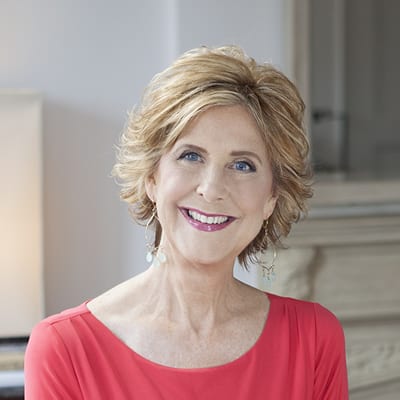 Our Certified Professional Recovery Coach Programs, developed by Dr. Jean LaCour, are based on decades of experience training thousands of people in the addiction workforce worldwide.
Dr. Jean LaCour is founder and CEO of NET Institute Center for Addiction and Recovery Education. She has traveled to twenty five nations over the past twenty years and trained thousands of people like you who share a passion for relieving the suffering caused by addiction.
The depth and quality of the course materials come from research and experience in clinical and nonclinical best practices in Addiction Recovery and Addiction Management.
In the evolving world of addiction care, these programs represent a collaborative effort between the International Association of Professional Recovery Coaches, NET Institute Center for Addiction and Recovery Education, and a notable team of highly experienced addiction professionals who have devoted their lives to helping others.
Watch this short video to learn about Life Coaching and our Certified Professional Coach (CPC) credential included in our CPRC Dual Program
The IAPRC Programs offer dynamic online training that provides learners with a powerful and effective system which combines:
Proven protocols of Professional Coaching
Best practices in Drug, Alcohol and Addiction Recovery
You will master the latest in research-based Recovery Coaching Techniques, the Neuroscience of Recovery, Family Issues in Recovery, Addiction and Brain Chemistry, Motivational Enhancement, and Solution Focused tools.
Credentials Awarded:
CPRC: Certified Professional Recovery Coach
CPRC- Dual: Certified Professional Recovery Coach AND Certified Professional Coach (CPC)
CPC: Certified Professional Coach
I've known Dr. Jean LaCour personally for over four decades and greatly esteem her as a pioneer and international thought leader in the field of addiction recovery. Her passion is unmatched for helping individuals and families facing addiction. In fact, she originated some of the most respected professional training programs in the field—equipping counselors, pastoral teams, peer coaches and recovery support staff to confidently and effectively serve in the addiction field.

Dr. Jean's first-hand experience in scores of nations—from Egypt and Russia to India and Malaysia—confirms that her professional addiction recovery curriculum is universally applicable, cross-cultural and utterly transformational for countless millions of people in countries around the world.

She is a champion and advocate for anyone who wants to serve in the field of Addiction Recovery. I wholeheartedly recommend Dr. Jean LaCour and her work!

Jack Canfield

Creator: Chicken Soup for the Soul Series & The Success Principles
Our training programs are created for people who desire credentials in both Life Coaching and Recovery Coaching. Great for Counselors, Therapists, people in Recovery and their loved ones, and all others in career transition who want to:
Learn the essentials of Coaching, along with practical help in launching your coaching business.
Meet high standards with blended training eligible for ICF CCE's /Continuing Coach Education Hours (for ACC or PCC Portfolio Path)
Be confident working with clients who may have addictive or codependent behaviors.
Be Trained in Professional Coach Competencies and Best Practices.
Save time and energy gathering books/ resources needed to create effective integrated materials to support people ready to step outside of negative family of origin mindsets.
Use a proven flexible system designed to help people experience and apply the most useful knowledge and skills in their next steps toward personal transformation.
Earn 2 powerful credentials: Certified Professional Coach (CPC) and Certified Professional Recovery Coach (CPRC).
Help people achieve their life's goals and dreams while also thriving in sobriety.
As a graduate of the Certified Professional Recovery Coach Dual Program, I can say the instruction I received, and their continuing support, has been instrumental in starting and developing my practice as a Certified Recovery and Certified Life Coach. The information was the most thorough and up-to-date I've received in my seven years in the recovery field. If you're looking for a complete program to launch your new career with two credentials, look no further

Carl W.

MS, CPRC,CPC, MATS
Book a Discovery Session with one of our Recovery Coach Training Advisors today
($29 value offered free of charge)
Watch this webinar replay with Dr Jean LaCour where you will discover:
Proven methodologies and components that make up the CPRC Professional Recovery Coach System
How you can earn TWO new professional credentials
The real difference between coaching and counseling
How you can start part time
Serve clients living anywhere in the world
How many clients you will need to make a great living and much more
Professional Recovery Coaching came along just at the right time in my life!! I've been looking for a way to transition the approach and content I offer in my program for Adult Children of Alcoholics/ Dysfunction. You're always on the cutting edge at NET Institute. Keep it up!

D.H., Florida
Find out how easy it is to make a seamless transition into a lucrative career as a Certified Professional Recovery Coach.
Book a Discovery Session with one of our Recovery Coach Training Advisors today
($29 value offered free of charge)
Choose Your Recovery & Life Coaching Training Program
In response to the growing desire of people from many walks of life for Professional Recovery Coach credentials, we have enriched and expanded our career training.
We offer you 3 unique Professional Recovery Coach Certification Programs.
CPRC Dual
Self-Paced Online Program
PROFESSIONAL RECOVERY COACH credential PLUS CERTIFIED PROFESSIONAL COACH (Life) credential for people who desire two credentials through in-depth training on Professional Recovery Coach Competencies and the Neuroscience behind Joyful Recovery PLUS career training in a proven system of Life Coaching. Includes Launching your Coaching business. Excellent for people with no coaching background including counselors, therapists, and other helping professionals and recovery advocates.
CPRC
Self-Paced Online Program
PROFESSIONAL RECOVERY COACH credential for people who desire a Specialty in Addiction Recovery through an in-depth training on the Neuroscience behind Joyful Recovery, Professional Recovery Coach Competencies and Family Issues in Recovery. Designed for counselors, therapists and existing coaches plus recovery advocates or family members seeking recovery insights and tools. Recovery Coaches provide the Positive Answer by helping people reconnect to their own inner capacity, resilience and sense of well-being.
CPC
Life Coaching Essentials
CERTIFIED PROFESSIONAL COACH credential designed specifically for Life Coaching using Dr. Jean LaCour's proven Life Coaching System. Includes launching your Coaching business. Great for anyone who desires to Become a professional Life Coach. You will learn proven protocols presented in the context of professional competencies established by the International Coach Federation (ICF). With your Professional Life Coaching Certification, you will be prepared to serve many types of clients besides those seeking Recovery Coaching.
Choose the right Recovery and Life Coach Training Course for You
Professional Coach & Professional Recovery Coach
Certified Professional Recovery Coach
Certified Professional Coach

CERTIFIED PROFESSIONAL RECOVERY COACHING

Neuroscience of Joyful Recovery
Brain chemistry and the relational nature of the brain. The essential role of joy in recovery.

Roots of Addiction
Understand how old brain cravings and new brain reasoning conflict on the cellular level.

Alcohol & its Effects
Learn the effects of alcohol on the human brain and body including concepts such as tolerance, withdrawal and toxicity

Professional Recovery Coach Competencies PT 1
Includes: Dynamics of Professional Recovery Coaching and Motivation to Change

Professional Recovery Coach Competencies PT 2
Includes: Right Thinking in Recovery, Coaching Families and Ethical & Legal Issues in Professional Recovery Coaching

Family Issues In Recovery: Releasing the Authentic Self
Practical ways to help clients to reset family patterns and current challenges

Certified Professional Coach
Professional Life Coaching Program and Certification

Live Skills Practice Group


Mandatory Live Attendance Requirement

20 weeks of PRACTICE with fellow students and a Master Coach

AWESOME STUFF

IAPRC Certification CPRC

Professional Coach Certification from the IAPRC

She Recovers Coach Designation Module (SheRecovers Associates only)

NAADAC Approved Continuing Education Units/CEUs

MEMBERSHIPS

Free 12 month membership iCoachRecovery
I would absolutely recommend this course. I've done so already.
To be honest, I consider the entire course valuable! From the very beginning of the course to the end, I found ALL of the resources, references and documented materials to be extremely helpful and a great reference for me.

Yvette, California
Book a Discovery Session with one of our Recovery Coach Training Advisors today
($29 value offered free of charge)
We offer the highest quality coach training standards
Courses comprising the IAPRC's Professional Recovery Coach Programs are approved and recognized by the following Certification Boards and Addiction related organizations:
The ICF, International Coach Federation, recognizes our training programs and has authorized us to provide over 60 Hours of Approved ICF Continuing Coach Education credits (CCEs) through Blended Learning. This means our students and graduates who successfully complete our self-paced online training Modules AND then enroll and participate in the corresponding Live Skills Groups for these online Modules, will receive valuable Certificates of Completion with ICF CCEs.
ICF Portfolio Pathway - Students and graduates can use their CCE certificates in the future if they decide to pursue ICF Credentials (ACC or PCC) through the ICF Portfolio Pathway. Existing ICF Coaches may use their CCEs toward recertification.
IC&RC/ International Certification Reciprocity Consortium/ Alcohol and other Drug Abuse Inc. serves seventy-seven addiction member boards across 24 nations. Our courses are recognized by the following IC&RC Boards:
Florida Certification Board/FCB, Single Source Training Provider #22 Georgia - Alcohol and Drug Abuse Certification Board of Georgia, Inc. (ADACB-Ga)
Bermuda Addiction Certification Board
NAADAC: The Association for Addiction Professionals representing the interest of over eighty-five thousand addiction-related professionals. (Premier Organizational Provider #81888)
Canada: Canadian Council of Professional Certification (CCPC Global)
Egypt: International Substance Abuse and Addiction Centre of Studies, Freedom Program
Florida Department of Health Licensure Board approves all courses in each Program for Continuing Education for:
Licensed Clinical Social Workers, LCSW;
Licensed Mental Health Counselors, LMHC; and
Licensed Marriage and Family Therapists, LMFT. (Provider # 50-27934)
Training Materials consistently meet professional standards recognized by the federal agency called SAMHSA, the Substance Abuse and Mental Health Services Administration which is part of the Department of Health and Human Services in the US federal government. Training materials meet the standards in SAMHSA's Treatment Assistance Publication: TAP 21: Addiction Counseling Competencies: Knowledge, Skills and Attitudes.
Addiction Recovery CEUs may be submitted to Professional Coaching boards for renewal in various categories.
As a pastor and a counselor for twenty years, I am more than grateful to have these tools from NET Institute because of the growing need. There are many counseling materials I can use for marriages, anger and other character issues but very few that truly deal with addictions. Over the years I have counseled many people who have suffered with substance addictions and I have often struggled due to the lack of materials and training in this area. I look forward to taking and completing this program.

N.C., Indiana
Book a Discovery Session with one of our Recovery Coach Training Advisors today
($29 value offered free of charge)
IAPRC - International Association of Professional Recovery Coaches, NAADAC provider #81888, Select CCE's from ICF - International Coach Federation, Canadian Council of Professional Certification, FL Certification Board #22, Florida Board of Licensed Social Workers, Mental Health Counselors, Marriage & Family Therapists #50-27934