This May, one of the newer recovery support options was on the chopping block. Telehealth services was allowed during the COVID pandemic in order to allow clinicians to continue care. Once lifted, that option would no longer be available. Due to the success of this recovery support option, the DEA stepped in to change that.
Just two days before the COVID-19 public health emergency expires, the Drug Enforcement Administration announced May 9th that it will extend telehealth flexibilities that enabled clinicians to virtually prescribe controlled medications to their patients for another six months.
Telehealth is one of the recovery support options that increases access in many ways.
Easy to Use
For a person in recovery, ease of use is tantamount! Being able to access an appointment from anywhere that has WIFI makes life much easier. Sometimes this also means better 24/7 access to a clinician; helping clients beat their addiction. The many ways in which having this recovery support option has benefited people is detailed here.
This is a game changing option for people who may have lost their drivers license, or single parents who would have to bring kids along. The rural community is another one that benefits positively from telehealth. It is also easier on the schedule. Without the commute and lobby waiting times, it is an actual 30 minute appointment that starts and ends on time!
Provides Privacy
The anonymity of telehealth is one of its benefits. One surprising beneficiary of telehealth is physicians themselves. Now able to reach out and avoid feeling the stigma that is associated with any mental health issue. Having relationships with primary care physicians is vital for people to be able to reach out for the help they need. However, many people do not, as cited in this article discussing the barriers that telehealth can answer.
More than half of respondents reported having a primary care physician and said they feel comfortable talking to them about addiction and treatment. Meanwhile, about 4 in 10 do not have one and do not feel comfortable speaking to them about their condition.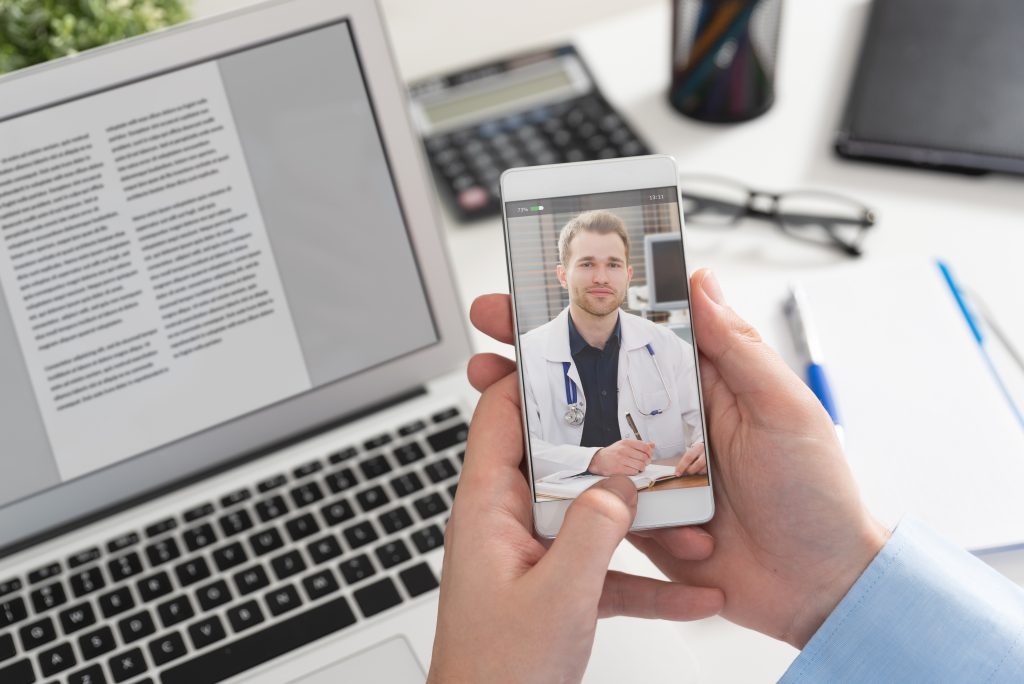 Cost Effective
Due to its low overhead, this option is less expensive for everyone. A great thing about this cost effective option is that it means you can add new and longer support. It's not uncommon for recovery programs to end prior to when a patient is ready to move on to the next step. With the help of a telehealth program, patients can continue meeting with doctors and therapists to continue their progress.
Other Recovery Support Options
Having various recovery support options is important so we can help everyone where they are. Many of these options will need to come from the workplace, where the people are. Listen to this great conversation about employers being ready with recovery support options. (You can also read it!) Our very own Cheryl Brown Merriwether and partner Dana Piscopo discuss their whys for wanting to aid the recovery support world.
Through ICARE both of these women are living their passion to serve this mission. If you are ready to join, you can explore these other recovery support options.
Professional Coaching with a Specialty in Addiction Recovery and Wellness
Life coaching emerged as a powerful profession in the mid 1990's in the US and has become a two billion dollar industry worldwide. Professional coaching has standards, competencies, and approaches effective in business settings, leadership development, health and wellness and enhancing performance. Read this post to see if this is an option for you.
Learn How You Can Guide Safe & Comfortable Workplace Discussions About Addiction
ICARE Certified Facilitator Addiction Awareness (CFAA) training prepares individuals to lead and facilitate conversations around substance misuse, addiction, and recovery in the workplace. Certified Facilitators are empowered to deliver webinars and/or workshops that create psychological safety and raise awareness in order to heal the sickness of silence that exists within the workplace relating to substance misuse and addiction.
Also available, the CFAA-HR presents all the training material that is in the CFAA + 6 hours of additional HR specific training on topics such as Understanding Drug Use and Addiction, Substance Misuse & Workplace Culture, and Creating a Recovery Supportive Workplace.
We offer training and certification programs created for Counselors, Therapists, Professional Coaches and all others seeking a specialty in Addiction Recovery Life Coaching.
Follow us on FaceBook at Recovery Coach Training!