We can assure you that the term "grandfamilies" was not in use when Grandparents Day began 44 years ago. These are families in which (mostly) grandparents, are raising children, with no parents in the home. The parents are not caring for their children for many reasons. These include parental substance use, incarceration, military deployment, severe disability, deportation, teenage pregnancy, or death. When children cannot remain in their parents' care, research shows they do best in grandfamilies.
This term is now so popular thanks to the addiction pandemic. There is even a website addressing the specific challenges this growing number of families face. 
https://www.grandfamilies.org/
As we celebrate Grandparents Day each September we would like to honor and recognize those that are stepping up in a big way.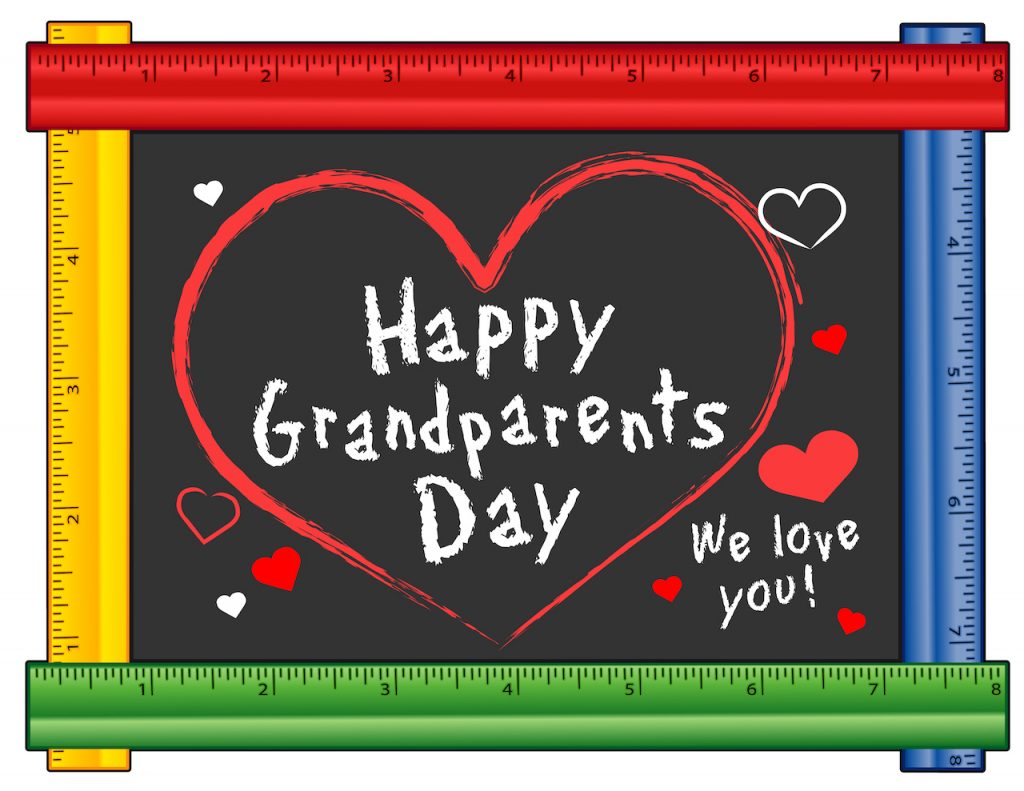 Recognizing Grandfamilies

Children are losing one or both parents to this epidemic, and grandparents are stepping in to help. As stated in this year's official National Grandparent's Day proclamation, "Last year, the Department of Health and Human Services released the first National Strategy to Support Family Caregivers." This is including the 2.7 million grandparents who serve as caregivers for children each year, many of this due to the opioid/fentanyl crisis.
Interestingly, there is some debate about the use of the word "grandfamilies" that may be exclusionary to the many other adult family members, or close family friends that step up to the plate. Also known as "kinship families" this family set up is often considered a better alternative to children being placed in non-relative foster care. Many aunts, uncles and cousins have stepped in when a loved one can no longer responsibly care for a minor.
Grandfamilies often experience unique challenges with significant economic and social impacts. The extra emotions that come with substance use disorder in their own child can effect the relationship with the grandchild.
This NPR story highlights many of the challenges and opportunities for grand families today.

https://www.npr.org/2023/06/28/1184867840/the-opioid-crisis-is-causing-grandparents-to-become-caregivers-again
How Can We Support Grandfamilies?
The opioid crisis presents distinct challenges for grandfamilies and for the systems that serve the new family arrangement. When dealing with substance use disorder it is typically a crisis that triggers a change in guardianship. This could involve courts and doctors, incurring lots of expense. The continued crises stem from events related to the parent's substance use disorder and from expenses related to raising a young family, especially when the grandchild has adverse childhood experiences. Social systems break down on a number of levels, and the need of grandparents does not always align with existing support or benefit systems.
The opioid crisis is affecting people and places that we may not realize right away. Keeping these broader issues in mind as we counsel others can help frame the conversation in a positive way.
In what ways does has the rise of grandfamilies affected your world?
We offer training and certification programs created for Counselors, Therapists, Professional Coaches and all others seeking a specialty in Addiction Recovery Life Coaching.
Follow us on FaceBook at Recovery Coach Training!